I got a little head start on 31 Days of Halloween, so here are some movies I've seen recently. I know it isn't books, but I thought I would drop some reviews/ratings/thoughts here as I watch the movies.
Sept 7th, 2018 I watched The Sixth Sense (1999) 10/10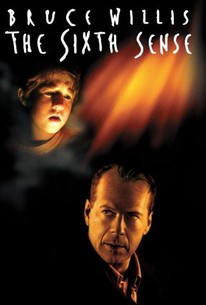 This was my third time watching this. It is a great movie in my opinion. After you've watched this movie once or more, watching it again, it is really interesting to see the subtle clues that point to the twist that happens later on.


(show spoiler)

I feel like everything is done really well and it all makes sense at the end. This is the type of movie that makes you think, even months and years later. The acting from child actor Haley Joel Osment is top notch; I think he had a natural talent.
Sept 8th, 2018 I watched Sharknado (2013) 7/10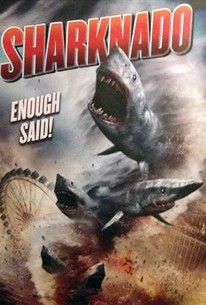 My review: Totally awful! But I still enjoyed it. My favorite character was the stool. The best actor out of the cast. Go into this one thinking of it as comedy, and a parody at that. The acting is bad and sometimes it feels purposely bad. Nothing in this makes sense or could even remotely happen. You can't go into this expecting it to be realistic. Haha
My notes while watching because there is a lot about this movie that makes you take pause. Spoilers ahead. As if you care.
1. The movie starts with people cutting the fins off of sharks for shark fin stew. As far as I'm concerned these people deserve to be attacked, and it's only fitting that they get attacked by tornado sharks.
2. There's a business man in a suit negotiating a price for all of the fins, I'm assuming for a restaurant. I just got to wonder why doesn't he just negotiate the price on land? He's like a fish out of water, and he's going to get what's coming to him! I'm guessing the fisherman didn't want to do it on land because it would take away from their time hunting the sharks.
3. The first person to get eaten by a shark is hilarious! Hilariously bad, sharks don't eat like that.
4. Marcus Choi's character Palmer got shot by Israel Saez de Miguel's character, Captain Carlos, then eaten by a shark. Carlos got shredded pretty much and got what he deserved.
5. Haha, Steve Sanders is in this movie. He was known for the 1990 90210. Now known for Sharknado. I grew up watching the show. Never realized he was just 2 years younger than my mom, yet he played a teenager.
6. These beachgoers have no idea that they're not safe when they see the sharks in the water. They start running and screaming and I'm thinking typically you wouldn't think you were in danger if you're on the beach! 12 minutes into the movie. At this point, nobody knows the sharks can attack on land.
7. "Don't you ever make fun of my stool again." 20 minutes in. Old dude comes through.
8. You were wearing a red shirt! What did you expect?
9. Sharks growl... um...
10. How many more people are going to come out of the shark and be totally fine? It's a miracle...
Sept 9th, 2018 I watched The Diabolical (2015) 6/10

Once you know the twist, any scary factor it might have is out the window. That being said, I did not find this scary or even spooky. I'm not an expert, but I don't think that is how "blank" works. "blank" = the twist. The acting from the mom and children were okay, I guess. I liked Ali Larter in the Resident Evil movies, which is a nostalgic franchise for me. That is the reason I decided to watch this.

Cliche elements, predictable, and slow paced. Don't get me wrong, I love a good slow burn horror film. This isn't one.
Sept 10th, 2018 I watched The Conjuring (2013) 8/10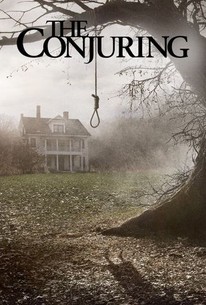 I don't have a proper review, but I liked the movie and think the child actors were great.
Sept 11th, 2018 I watched Casper Meets Wendy (1998) 10/10 (haha)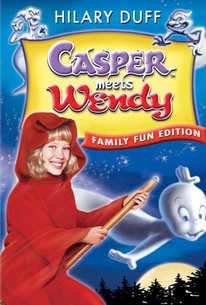 Don't judge me. Nostalgia wins. Bad special effects, super cheesy, hey it was the 90s, but the movie hits a warm and fuzzy spot. I needed a light-hearted movie. My mood was really low. This movie has some dark undertones, but it is a kids movie and it made me happy for an hour & a half.
Sept 12th, 2018 I watched Monster Family (2017) 6/10
Slow to start, boring, and I was thinking "what the heck is this movie?" Monster Family doesn't pick up until after the family is transformed. There is a lot of adult humor. Dracula trying to woo a married woman is one of the reasons I wonder if this was never meant to be a "kids" movie. The description of this movie is wrong. Dracula is the one who makes the "evil witch" curse the family.

The movie had some humor and some heartfelt moments and of course some good old fashioned life lessons. Always be yourself; it doesn't matter what people think of you, beauty doesn't last...etc.

The voice acting sounds a bit off as if these are actors who have never done much voice acting.
Sept 13th, 2018 I watched Piranah (2010) 4/10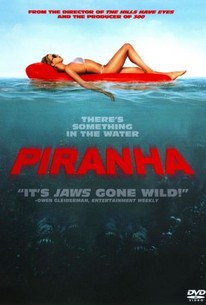 A 4 might be a bit generous. This is really just a gory version of GIrl's Gone Wild, even the movie people know it. Look at their tagline. "Jaws Gone Wild." Ugh. I'm not a prude, but seriously if I see one more pair of boobs, I might scream. Also, Jerry's character was just disgusting. How he treats women, how the movie treats them... ugh ugh ugh. The 4 is for Christopher Lloyd, even if his part was so cringy. Hey, it was all cringy. I guess it was entertaining, but I lost some brain cells. lol
Sept 15th, 2018 I watched Hereditary (2018) 9/10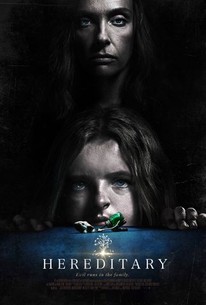 I don't want to say much because this is something you should go into not knowing much. I believe the ending is the type that you love or hate, but I'm not going to say why. Huge spoiler if I do. I liked the ending, though I can't deny I wished it went a slightly different way. Milly Shapiro, the child actor was great. Chills.
Alex Wolff, who played the son, is amazing in his role. He sold the emotions he was going through. There was a scene that really made my heart pound (I'll just say in the car, you'll know when you get there) and Alex's (Peter's) reaction was spot on.
Toni Collette, the mother... another spot on performance, chills and lots of emotions felt with her character.
Over all, this movie scared me. It also scared my sisters and that is saying something. There are some scenes toward the end... ho boy.
Kind of a slow burn horror at first, but in a good way. But when the nitty gritty stuff starts, boy does it start. I don't know if that made sense.
---
Please, take all my ratings with a grain of salt. As with books, I really struggle on how to rate some movies >.<