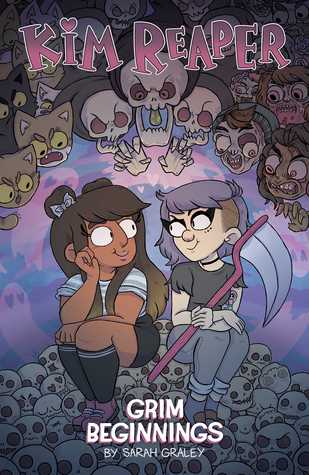 This is a fun, quite ridiculous story, but I mean that in the best way possible.
I did feel it started a little slow, but picked up quickly; I believe this is because at first, I wasn't sure where the story was going to go or what the point of the opening scene was, because it was just of Becka crushing on Kim, and I hoped the whole book wouldn't be like that, because I found it boring.
Luckily, there is so much sustenance to the book than just crushes. (Not that there is anything wrong with having crushes!) It doesn't have any full out romance, but there is hints of some for later volumes.
I liked both of the main characters. I'm curious to see what happens in the second volume. I wasn't sure I liked the art style at first, but I did end up liking it a lot and felt it fit the tone of the comic.
*Provided by Netgally*