I won 3 audible audiobook giveaways from J. S. Bailey.
1. Servant (The Chronicles of Servitude, #1)
2. Sacrifice (The Chronicles of Servitude, #2)
+ I won 1-3 in the Servitude series previously!
Surrender (The Chronicles of Servitude, #3)
I am very grateful to win this. I haven't been a member on Audible for a while and I've missed being able to get books on there. The reason we stopped is of course because of funds, like usual! It is one of the things we keep saying we're going to do again, but we keep forgetting.
This is the second giveaway for her books that I have won.I entered a giveaway for the same books a while ago and actually won the first 3 books in her Servitude series for my ereader.
Previous to winning these giveaways, I met J.S Bailey at The Half Priced Bookstore and bought a physical copy of Ordinary Souls from her.
I'm excited to get to them in the new year.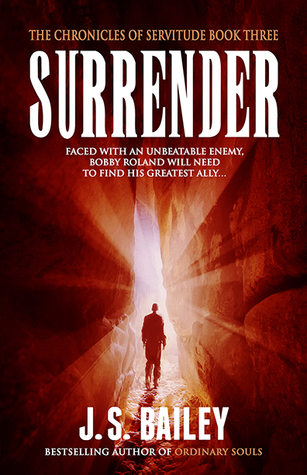 I feel bad because I've won two times, plus I've bought 1 book and I've yet to read any. It has just been a really hectic time and I am a mood reader. My husband is also interested in reading them, and now he'll be even more happy, because he mostly uses audiobooks!