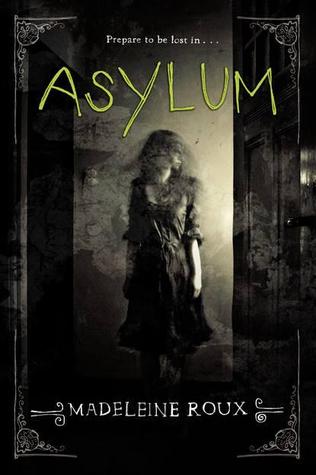 Title: Asylum
Series: Asylum (#1)
Author: Madeleine Roux
Link: http://www.barnesandnoble.com/w/asylum-madeleine-roux/1113200651?ean=9780062220974
Summary: Asylum is a thrilling and creepy photo-novel perfect for fans of the New York Times bestseller Miss Peregrine's Home for Peculiar Children.

For sixteen-year-old Dan Crawford, New Hampshire College Prep is more than a summer program—it's a lifeline. An outcast at his high school, Dan is excited to finally make some friends in his last summer before college. But when he arrives at the program, Dan learns that his dorm for the summer used to be a sanatorium, more commonly known as an asylum. And not just any asylum—a last resort for the criminally insane.

As Dan and his new friends, Abby and Jordan, explore the hidden recesses of their creepy summer home, they soon discover it's no coincidence that the three of them ended up here. Because the asylum holds the key to a terrifying past. And there are some secrets that refuse to stay buried.

Featuring found photos of unsettling history and real abandoned asylums and filled with chilling mystery and page-turning suspense, Madeleine Roux's teen debut, Asylum, is a horror story that treads the line between genius and insanity.
Review: Spooky. Chilling. Unexpected. These are some words that can be used to describe this novel.

It does read for a younger audience, but the further you get in, the more the writing seems to mature into being something even an older audience would like.

This is because at first the main characters come off as younger than they are supposed to be, but as they themselves mature, the story does as well.

"Asylum" does have some spooky and unexpected turns. There are times when "the reader" and the main character are confused and questioning what is going on and if he might be losing his mind.

The pictures added to the chilling nature of this novel.