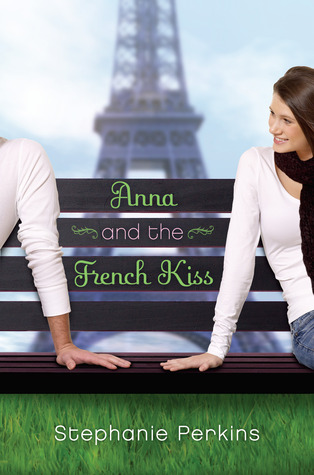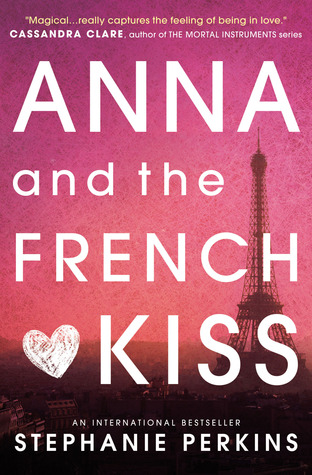 Title: Anna and the French Kiss
Series: Anna and the French Kiss (#1)
Author: Stephanie Perkins
Link: http://www.barnesandnoble.com/w/anna-and-the-french-kiss-stephanie-perkins/1100257825?ean=9780142419403
Summary: Can Anna find love in the City of Light?
Anna is happy in Atlanta. She has a loyal best friend and a crush on her coworker at the movie theater, who is just starting to return her affection. So she's less than thrilled when her father decides to send her to a boarding school in Paris for her senior year. But despite not speaking a word of French, Anna meets some cool new people, including the handsome Étienne St. Clair, who quickly becomes her best friend. Unfortunately, he's taken —and Anna might be, too. Will a year of romantic near misses end with the French kiss she's waiting for?
Review: "Anna and the French Kiss" is a novel that you will want to read again and again. Everything about "Anna and the French Kiss" is great. It is impossible to not love Anna, Étienne, and the secondary characters in this novel. Stephanie Perkins does a wonderful job of making you hate the characters who are meant to be unlikeable.

The way Stephanie Perkins describes the scenery is beautiful.

Overall, Anna deserves a 5 star.

--- Old Review!
This is my new review.
-Torn between 3.75/4 out of 5 star rating-

Being honest here, when I first finished this book, I was in fangirl mode and in love with everything. I love the Paris descriptions, the side characters, and thought the relationship between Anna and her love interest were cute. I threw out a 5 star without even thinking about it.

Now I still love Stephanie Perkins writing and I still like the book, but I docked my rating because the relationship between Anna and her love interest. Sure, it may still seem as cute and romantic if you do not look too deep into things, but [spoiler]cheating (Poor Ellie!) [/spoiler] is never right no matter the circumstances.

It was wrong how they went about things and what they did to Ellie. We don't see much from Ellie, but I can't help but wonder what she's feeling about everything.

This transitions into the second part of my "review"

This doesn't relate to "Anna" but to the series as a whole: If Stephanie Perkins decides to write any more books for the series, I'm curious about Meredith, Rashmi and Ellie, and maybe even Bridgette.

I really got attached to Rashmi. She's one of my favorite side characters and I would like to know more about her.

We don't learn much about Ellie or Bridgette so it would be interesting to find out who they are deep inside. And who couldn't love Mer? Of course I want to have a story of her in Rome!